Utilities
Water & Sewer
Online Utility Billpay
Secure, Convenient, & Green
Sebastopol offers online billpay for water and sewer service. You will be directed to a secure, cloud-based, off-site portal where you can log in, check your bills, make a payment or sign up for Auto Pay with your Credit or Debit card.
If you prefer to have your utility bill payment automatically deducted from your checking account, please submit the Direct Debit Authorization Form to the Finance Department.
Water & Sewer Service Providers
Sebastopol Public Works maintains all City water and sewer lines. To contact Public Works regarding water or sewer line problems, call (707) 823-5331 or email citypw@cityofsebastopol.gov.
For water or sewer billing information, contact the Administrative Services Department at (707) 823-7863.
Water Bill Non-Payment Fees
Per Resolution No. 6313 adopted September 15, 2020 City Council action approved the Comprehensive Fees Schedule for the City of Sebastopol. A service fee was established to charge water utility customers $55.00 for a 48 hour door tag notice for non-payment and an additional $110.00 for non-payment of their water bill at the time of shutoff.
Water/Sewer High Efficiency Toilet Rebate Application
BayREN Water Upgrades $ave Program
Sebastopol partnered with BAYREN, Bay Area Regional Energy Network, for their Water Upgrades $ave program. They make conserving water easy and affordable. Residents will get a personal assessment to select water-efficient upgrades (toilets, showerheads, and faucet aerators) that automatically lower their water use. This translates into savings on their water bills, covering the cost of the upgrades—and then some. Terms and conditions apply.
To learn more about this program through BAYREN, visit www.waterupgradessave.org or call (877) 846-8795.
Contact Water & Sewer
Customer Service
Hours
Business hours:
Monday through Thursday
7:00 a.m. to 5:30 p.m
Contact:
Water & Sewer Billing: (707) 823-7863
Water or Sewer Line Problems: (707) 823-5331
After hours:
Contact the Police Department: 707-829-4400
Energy
Energy providers for the residents of Sebastopol are:
Pacific Gas & Electric: https://www.pge.com
Sonoma Clean Power: https://sonomacleanpower.org
Extended Electrical Outage Procedures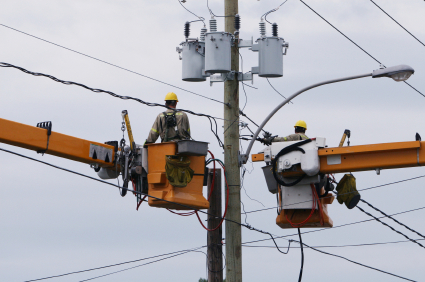 During times of natural disaster, winter storms, electrical system malfunctions or when electrical use exceeds supply, the power grid serving the City of Sebastopol may be accidentally or purposefully turned off.
The following are actions that can be taken to insure basic city services are maintained and to assist the public with coping from the discontinuation of electrical power.
City Operations
City staff shall periodically test and maintain all emergency electrical generators to insure their proper use in an emergency.
Department heads shall insure that buildings are set up such that critical equipment will be powered by generator in those buildings equipped with emergency power.
When power is off to electric traffic signals, traffic will follow standard vehicle code requirements by stopping at all non-functioning signals. City staff will not place temporary stop signs at these intersections, per recommendations from R.E.M.I.F.
Public Works staff shall monitor water reservoir levels and make plans to obtain additional emergency generators as needed to insure adequate water levels.
Public works staff shall monitor sewer-pumping facilities to insure proper generator operation and have contingency plans in place for generator failure.
Police department staff will provide traffic control where needed as problem areas arise.
Business and Residential Assistance
Fire Department staff shall meet with local school officials to determine school safety and assist in determining whether school should remain in session
Fire department staff shall maintain a supply of portable oxygen cylinders to assist those with home oxygen systems that can fail during power outages.
During prolonged outages when the city is experiencing cold weather, the following public buildings will be opened to the public for temporary relief. Buildings will be opened as needed in the following order:

Sebastopol Veterans Building
Sebastopol Fire Department
Sebastopol Police Department

During prolonged outages when the city is experiencing hot weather; the following public buildings will be opened to the public for temporary relief. Buildings will be opened as needed in the following order: If power is still available to these buildings:

Sebastopol Fire Department
Sebastopol Police Department
Public Library
School Facilities
Apple Valley Convalescent Hospital

During major electrical system failure, city staff will coordinate with the American Red Cross for operation of emergency shelters.
Prior to an event, the Fire Department staff will contact local hospitals and care homes to determine patient status as a result of an extended power outage. Staff will assist these care facilities with their internal disaster plan implementation.
Public works shall maintain a list of emergency generator vendors and provide that information to local business upon request.
Solar Programs
Public Safety Power Shutoff (PSPS)
For more information on Public Safety Power Shutoffs visit the PSPS page.
Sonoma County Energy Independence Program

The Sonoma County Energy Independence Program (SCEIP) is operated by the County of Sonoma and provides financing to residential and commercial property owners to install or upgrade energy and water conserving improvements on their property. Payments are billed through your annual property taxes. Please check out their website for a list of programs, projects and financing plans available.
Trash & Recycling
Trash & Recycling
The City of Sebastopol contracts with Recology for solid waste, recyclable and compostable materials collections as well as street sweeping services. The current contract was approved on December 5, 2008 and will end at midnight on December 31, 2023.
The City is also a member of the Sonoma County Waste Management Agency. The agency, comprised of the nine incorporated cities in Sonoma County as well as the County of Sonoma is responsible for the development, operation and management of the county's recycling programs.
An additional effort the City is participating in is the Sonoma County/City Solid Waste Advisory Group (SWAG). This effort is focused on developing long term strategies for addressing Sonoma County's waste management needs.
Programs
New Recycling & Redemption Center NOW Open in the Community Church of Sebastopol Parking Lot
The new Beverage Container Recycling Pilot Program has come to Sebastopol. A new recycling kiosk housed in a shipping container is now open at the north end of town in the Community Church of Sebastopol parking lot at 1000 Gravenstein Hwy N.
The recycling and redemption center is operational as of Monday, March 14, 2022 and business hours are Monday, Tuesday, and Thursday from 10am to 2pm. Customers can bring their cans and bottles, separated by material type, to be weighed onsite, with max of 25lbs each of plastic and aluminum containers, and up to 250lbs of glass containers accepted per customer per day. Bagged materials will be inspected and weighed on site with state certified scales. Payments will be issued via printed check or Venmo and a 10% shrinkage fee will be deducted from the total beverage container deposit reimbursement. A rechargeable battery (similar to what powers RV equipment) will power the recycling center electronics to begin, and a solar power component may be installed at a later date.
This program was made possible through the partnership between the City of Sebastopol, the Community Church of Sebastopol, grocery stores, Zero Waste Sonoma, and the recycler Petaluma Recycling Center (a program of United Cerebral Palsy of the North Bay).
Waste Management and Recycling